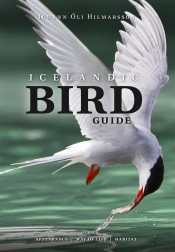 Icelandic Bird Guide
This new edition of the popular Icelandic Bird Guide has been completely revised and expanded. It covers all Icelandic breeding birds and regular visitors in detail and also describes numerous annual vagrants – more than 160 species in total.
This book is an ideal identification guide when travelling around Iceland for experienced birdwatchers and beginners alike. The clear and concise text describes the birds' appearance and behaviour, as well their diet and habitat. Maps and diagrams clearly show distribution, movements and population sizes.
More than 700 stunning photos
Breeding range and winter distribution maps
Diagrams showing information on breeding and migration
Photographs of eggs shown in actual size
An indispensible aid to birdwatching in Iceland.
"A must-have for birders with an interest in Iceland!" Ian Paulsen, Birdbooker Report.
Buy book from the publisher     Auch auf Deutsch!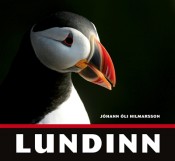 The Puffin
The Puffin is an odd and charming bird, instantly recognisable. Yet few people have met a Puffin face to face, or seen a Puffin colony.
This delightful book explores the life of the Puffin in words and pictures, discusses the interaction between humans and Puffins and provides details of Iceland´s best puffin-watching locations. It is based upon reasearch by ornithologists, information from birdwatchers and hunters, along with the observations of the author himself, who is renowned for is expert knowledge of the birds of Iceland. Many of the photos in this book are unique and show aspects of Puffin behaviour which have not been photograophed before.
Buy book from the publisher  Auch auf Deutsch!